Decrease green house gazes emissions and enhance carbon sequestration in French beef and dairy farm : tools for farmers and advisers
Exhibitor
Institut de l'Elevage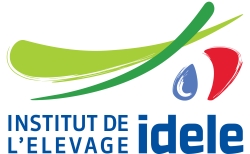 Presentation
What are you interested in?
You can discover the CAP2ER Tool which is used on a large number of farms in France to advice on climate warming but also water and air quality. It estimates services on biodiversity and human nutrition fonction (number of person feed, based on protein covering needs)
You can discover how a new model is developped in Carsolel research project to easily estimate impact of new practices on soil organic carbone change. With this tool, you are able to integrate farmers grassland management effect on different soil types for C sequestration.
At last, if you want to discover how to valorise new practices 'climate freindly' in a labelling approach, please refer to CARBON AGRI presentation.
Image gallery
Partnerships
Clients / Target group
As an applied research organism Idele is at the interface between national public research center like INRAE, Cirad...or european ( several projet on environmental farm performances over last 15 years ) and farmers advisors and private farmers organisations. We test innovative practices in our experiemental sites spread all around the country, but also developp solutions with innovative farmers ( livinglab) and follow environmental technical performances through farmers networking.

Established collaborations and partnerships
Our partnership is very open. Depending to the question, we usually provide studies for ministery, national agency ( Ademe...), or Europe,  milk and meat national sector organisation ( INTERBEV, CNIEL...), farmers national associations. We produce references and tools for private sector and advisory services ( Chambres d'Agriculture, Conseil élevage....) or training sessions, discussion groups with farmers or for students.
Desired collaborations and partnerships
For next years, we are setting an observatory of 80 fields in France, managed in long terme in beef-dairy cattle or sheep. We want to follow how practices influences soil carbon stock in upper layer but also entire soil profile. Those well documented plot will be useful to check model response in divers soil and climate conditions. We will be found of exchanging about protocol of measurement and results obtained in similar work in France, Europe, world wide.
We are interested in any project dealing with green house gazes reductions, carbone sequestration and improving global environmental performances on farms that are breeding ruminants.

Time for discussion (Video Chat)
During the indicated periods, one of the team members is available for a chat.
Events
| Stand No | Time zone | +/-UTC | Date | Start local time (hh:mm) | Duration (hh:mm) | Description | Video link |
| --- | --- | --- | --- | --- | --- | --- | --- |
| 033 | CEST | 2 | | 14:00 | 01:00 | exchange on C sequestration tool developed in Carsolel => Handhout C sequestration | |
| 033 | CEST | 2 | | 14:00 | 01:00 | CAP2ER tool for  GHG réductions and C sequestration tool CARSOLEL => HandOut 2 | https://meet.lax.init7.net/4p1000stand033 |
| 033 | CEST | 2 | | 9:30 | 10:00 | Label CARBON AGRI to valorise good practices on farm => Handout 3 | https://meet.lax.init7.net/4p1000stand033 |