Soil improvement with Humus Anenzy
Exhibitor
Paneco Ambiente S.r.l.
https://www.bioecologicalsystem.com/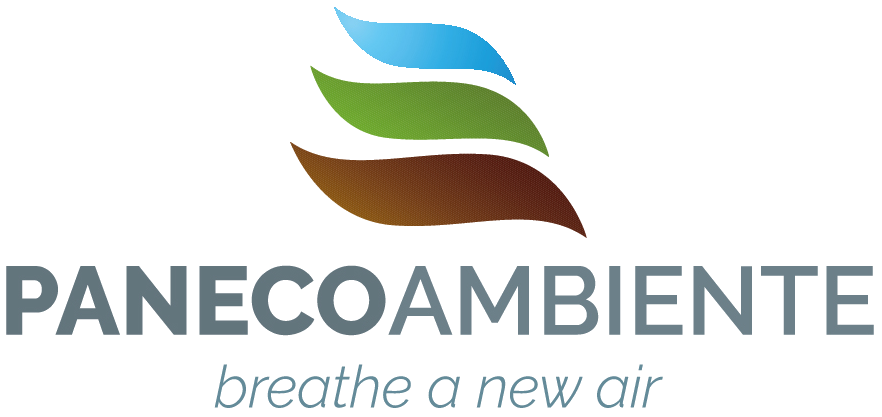 Team
Lorenzo Bertolotto
Danilo Calcaterra
Image gallery
Further information
PANECO AMBIENTE is a young and dynamic company that boasts over 40 years of virtuous history dedicated with passion and commitment to ecology, the green economy and microbiodiversity. It is the driving force of a strong and constant commitment dedicated to Research & Development and to the creation of bio-ecological products and systems. Since the early years of its activity, it has considered it essential to devote a large part of its human and economic resources to Research & Development, availing itself of the support of universities and various Italian and foreign research bodies. He thus developed new technologies and explored several new fields of application for those already existing. These researches and this strong commitment have led PANECO AMBIENTE to patent dozens of products and production processes.
PANECO AMBIENTE deals with the production and marketing of microbiotechnological products for:
• Professional sanitation in public, industrial, agro-zootechnical indoor and outdoor spaces • Neutralization of odor emissions in industrial environments
• Bioremediation of solid and liquid matrices in contaminated areas
• Management of water bodies and prevention of algal growth
• Abatement of fumes from plant protection products in agriculture
• Air purification in domestic and public environments
• Elimination of ammonia vapors and bioaerosol in livestock farms
• Pet Care
• Biorestructuring of land and cultivation substrates
PANECO AMBIENTE works in accordance with the provisions of ISO14001 and ISO9001 standards and is certified by the accreditation body Accredia - "The Italian Accreditation Body". Several products for the agricultural sector are BIO certified and IFOAM accredited - "International Federation of Movements for Organic Agriculture". It is associated with Confindustria Cuneo and registered in the Register of Environmental Managers. All activities are carried out in compliance with current regulations on workplace's safety.
www.bioecologicalsystem.com
https://www.facebook.com/panecoambiente
Partnerships
Clients / Target group
In the day to day business our clients vary from big industries (agriculture, animal farming, manifactures, landfills, etc) to small companies and privates.
During the 4p1000 event we'll be focusing on the agriculture sector. In particular we'll be explaining why choosing good practices as regards organic substances' apport on the field can radically change the crops productivity and especially the ecological footprint.
We'll be proposing our organic-certified Humus Anenzy line.
Our humus is currently sold Italy-wide and in various European countries. But we are expanding quickly also towards other Nations.

Established collaborations and partnerships
We collaborate constantly with Italian and European farmers to help them restore their fields' productivity and cut their emissions.
Desired collaborations and partnerships
Our desired partners would be firms of the agricultural sector interested in:
reaching a higher productivity

restoring or improving their soil's health


absorb CO2
through the correct apport of organic subsances and micro-life contained in our Humus Anenzy.

Time of discussion (Video Chat)
During the indicated periods, one of the team members is available for a chat.
from May 3 to June 11 available on request 9:00-13:00 / 14:00-18:00 CET Danilo Calcaterra